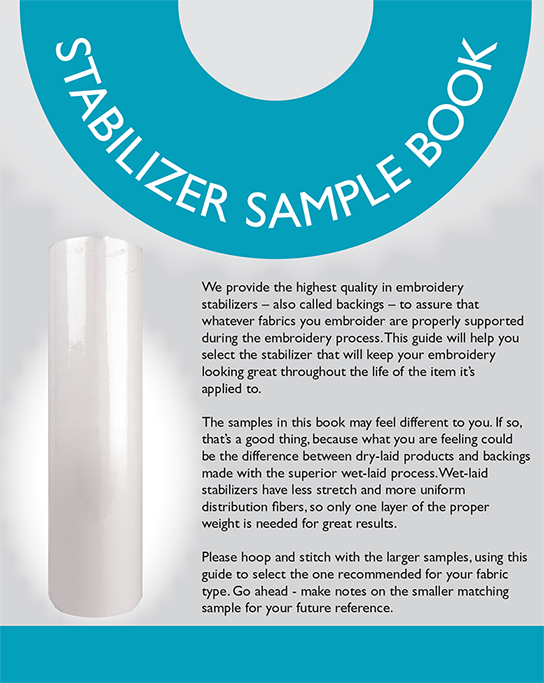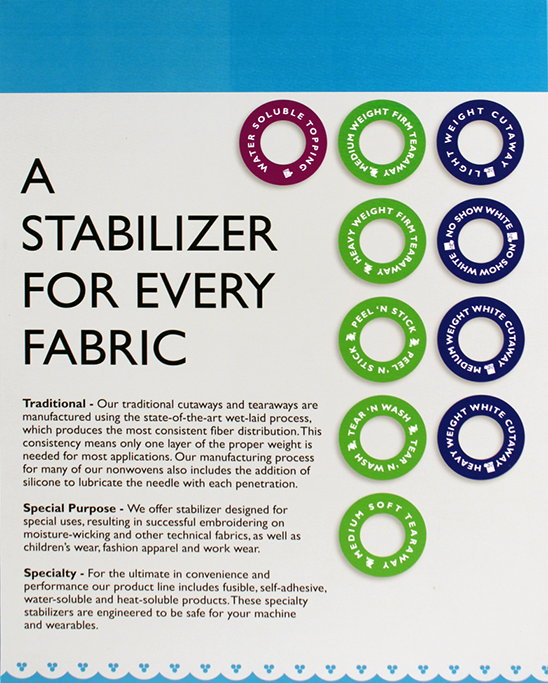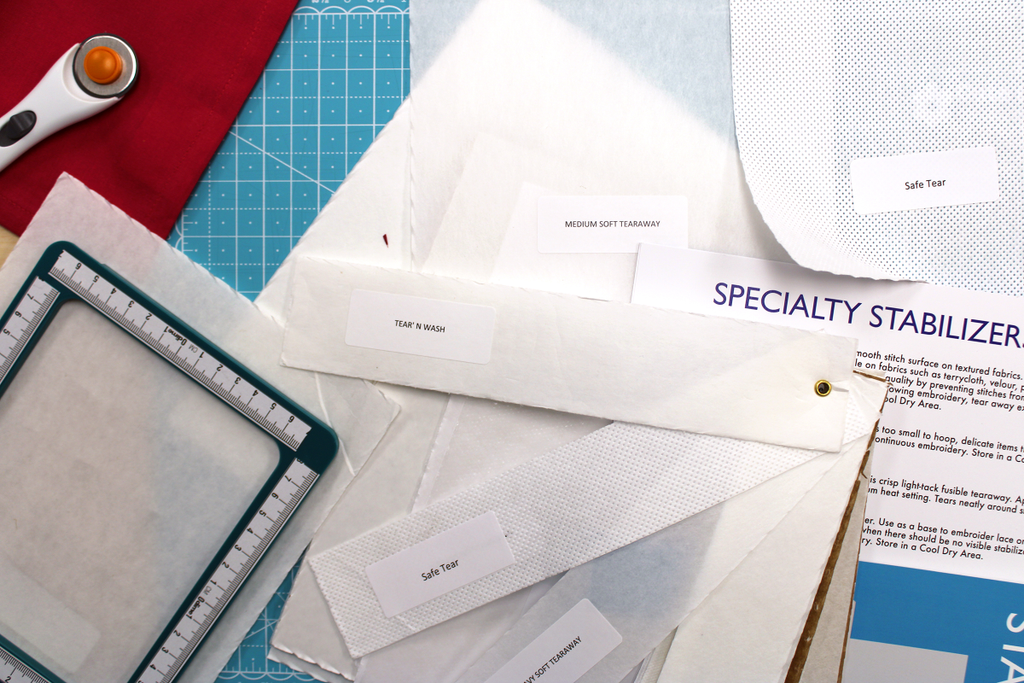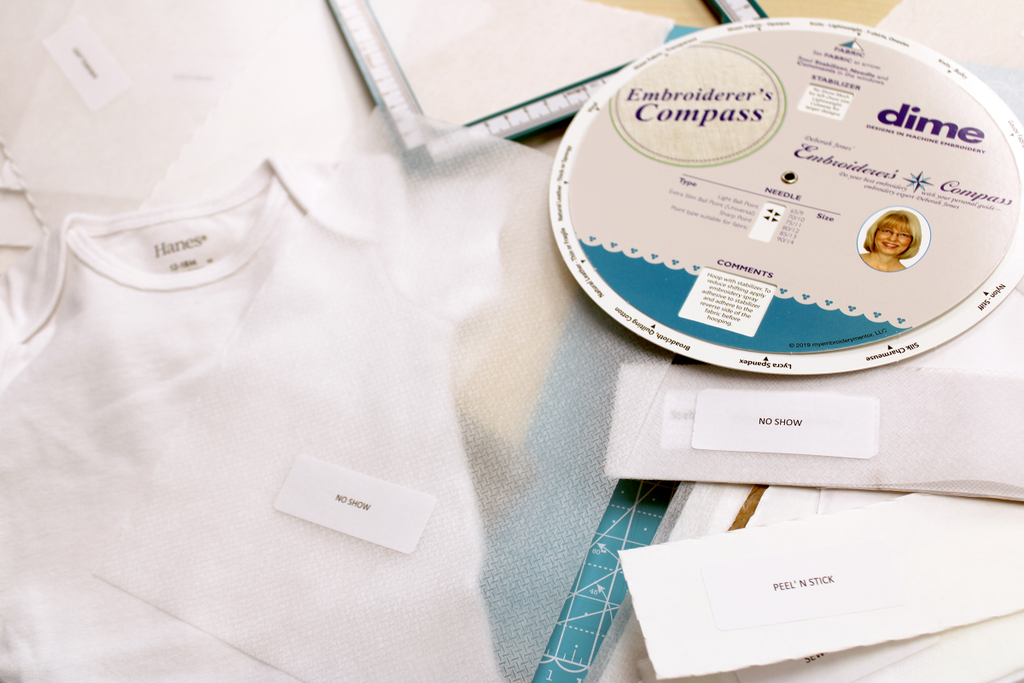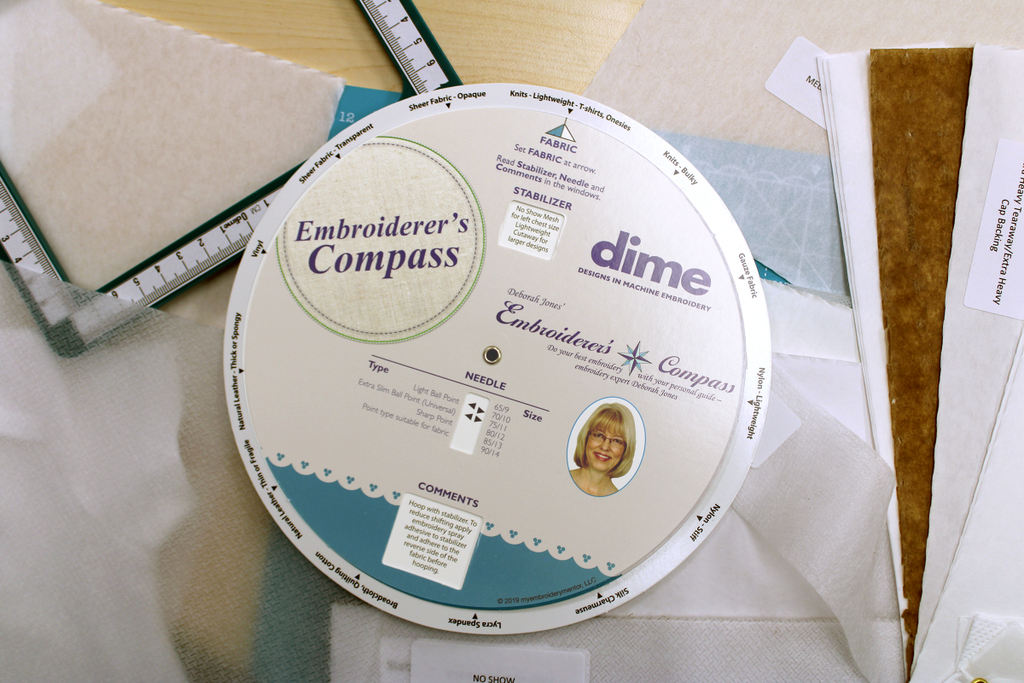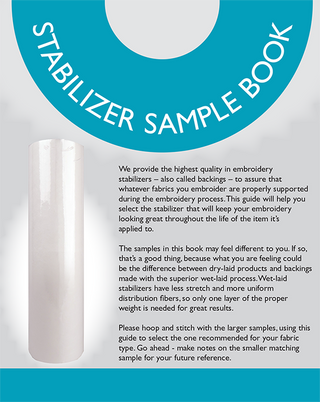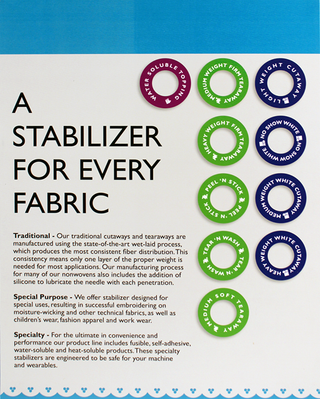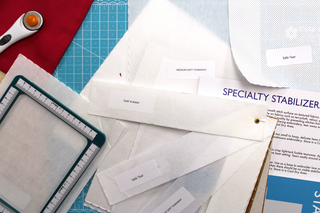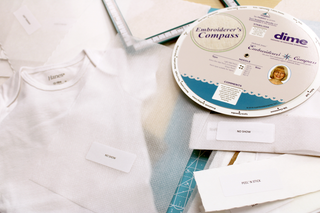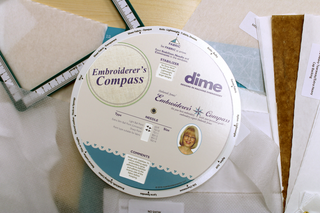 Stabilizer Swatch Kit
Inside our Stabilizer Swatch Kit, you will find a stabilizer for every fabric. Our premium stabilizers are well-proven as the highest quality available on the market, produced in the most popular sizes and weights.

We have included a large sample of our most popular products for you to remove and test for your intended project as well as a smaller sample to leave in the book as a reference for future projects.

The Stabilizer Sample Book Includes:

Usable 7.5" x 10.5" Stabilizer Samples
Stabilizer Reference Swatches
Stabilizer Description Booklet

---

Get even more stabilizer details with the

upgraded Stabilizer Swatch Kit Bundle

that also includes the Embroiderer's Compass! The Embroiderer's Compass is an innovative solution to match the right stabilizer, needle, and fabric combination before you take your first stitch. Just spin the dial to select a fabric and see the recommended stabilizer and needle types in the window.