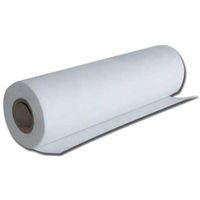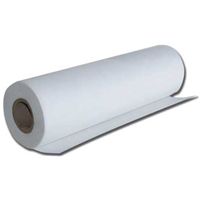 FuseMe Backing Rolls
FuseMe is the solution to creating wrinkle-free appliques. From the paper-backing side, prepare applique fabric by bonding this fusible web to the back of applique fabric with a household iron. After applying your applique, use your household iron to permanently bond the applique to the host fabric. Use FuseMe anytime you need to bond two fabrics – it's easy to FuseMe.

FuseMe Instructions

To apply FuseMe to applique or applique fabric:
Iron to reverse side of applique or applique fabric using a hot iron, Cotton Setting, applying heat in each area for about 10 seconds.

To apply applique to host fabric or garment:
Allow to cool completely and remove carrier paper. Place applique on host fabric and iron for 10 seconds in each area. Note: You may get best results ironing from the reverse side if the host fabric is thin enough for good heat transmission.

For use with a heat press or fusing machine, set temperature to 325 and apply for 10-15 seconds. Test time and temperature on your equipment. Too high temperature or too long dwell time can result in adhesive "burn-off".