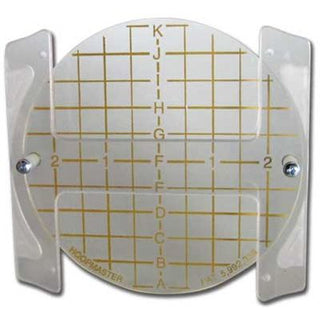 Melco (New Style) Pocket Guides
The Melco (New Style) Pocket Guide is designed to provide a simple but precise alignment grid for embroidering pockets and striped shirts, or aligning lettering to existing logos. The Pocket Alignment Guide never needs to be adjusted like a laser, at a fraction of the cost. Extremely versatile, the portable pocket guide can be used with the HoopMaster or your existing hooping device.

Sizes Available:
12 cm
15 cm
18 cm

Drop ship item, does not qualify for free shipping.