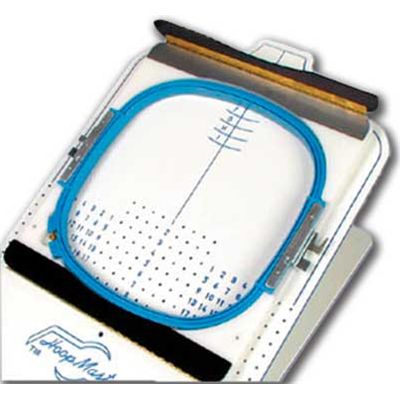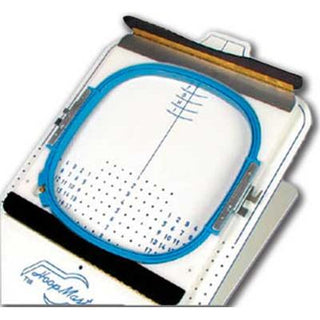 Melco 43 cm x 43 cm Jacket Back Fixture for Amaya
Melco 43 cm x 43 cm Jacket Back Fixture for Amaya. Custom designed for use with Melco Amaya hoops, the HoopMaster is sure to improve the skills and productivity of even your less experienced employees. This tubular hooping system works beautifully with Melco Amaya hoops and will help embroiderers achieve significantly greater accuracy with ease.

Key features of our hooping system include the magnetic fixture that holds backing material tautly in place and the flexible arms that support and square your choice of Melco Amaya hoops. Also included are number and letter grids that can be used to document logo placement and maintain consistency of design.

Use the highly versatile HoopMaster for embroidering a wide range of clothing items, including shirts, jackets, T-shirts, and even sweaters and sweatshirts. Depend on the Melco 43 cm x 43 cm jacket back fixture for Amaya to hold your Melco Amaya hoop straight and level for accurate embroidery placement, first time, every time!

Drop ship item, does not qualify for free shipping.