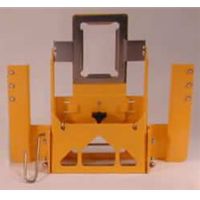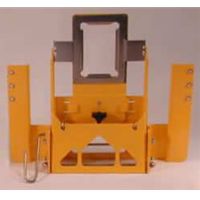 ICTCS-1 Chassis Only (Frame Arms Required)
The ICTCS Clamping System is perfect for hard-to-hoop items such as bags, purses, and pockets. The interchangeable windows come in a variety of sizes and require no tools for window changes. Choose the window options that best fit your work and add additional windows when needed.

Windows are available separately and include the following sizes:
Pocket Window #1 - 2.5" x 4"
Pocket Window #2 - 3.5" x 4"
Pocket Window #3 - 4.5" x 4.5"
Cap Back Window
Cap Left Side Window
Cap Right Side Window

You will need to order the arm set specific for your machine PLUS the ICTCS chassis.