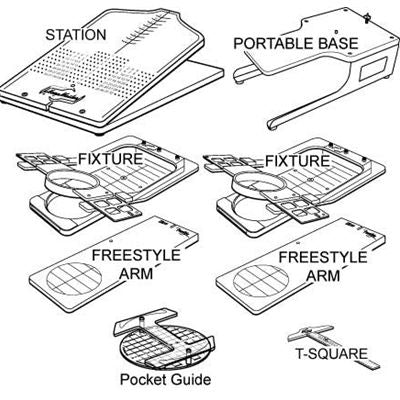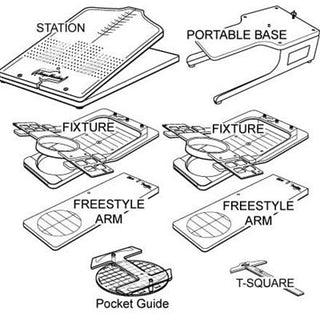 HoopMaster Kit with 2 Fixtures
HoopMaster Kit with 2 Fixtures. The HoopMaster Tubular Hooping System is designed to improve embroidery accuracy and productivity, even with inexperienced and new employees. The HoopMaster is custom-designed for your hoops to achieve easy and accurate hooping. Unique features include: magnetic backing material holder to hold backing material taut and in place, flexible support arms that support and square the tubular hoop, number and letter grids that are used to document logo placement for consistent embroidery, and pocket alignment guide to make pockets and patterned shirts easy to hoop.

HoopMaster Kit with 2 Fixtures includes: HoopMaster station, two fixtures (please specify sizes available for your machine), portable mounting base, freestyle arm, pocket guide, t-square, and a demo tape.

The HoopMaster is available for the following hoops: Allied, Barudan, Brother, Durkee, EMS / Hooptech, Happy, Melco, SWF, and Tajima.

Drop ship item, does not qualify for free shipping.