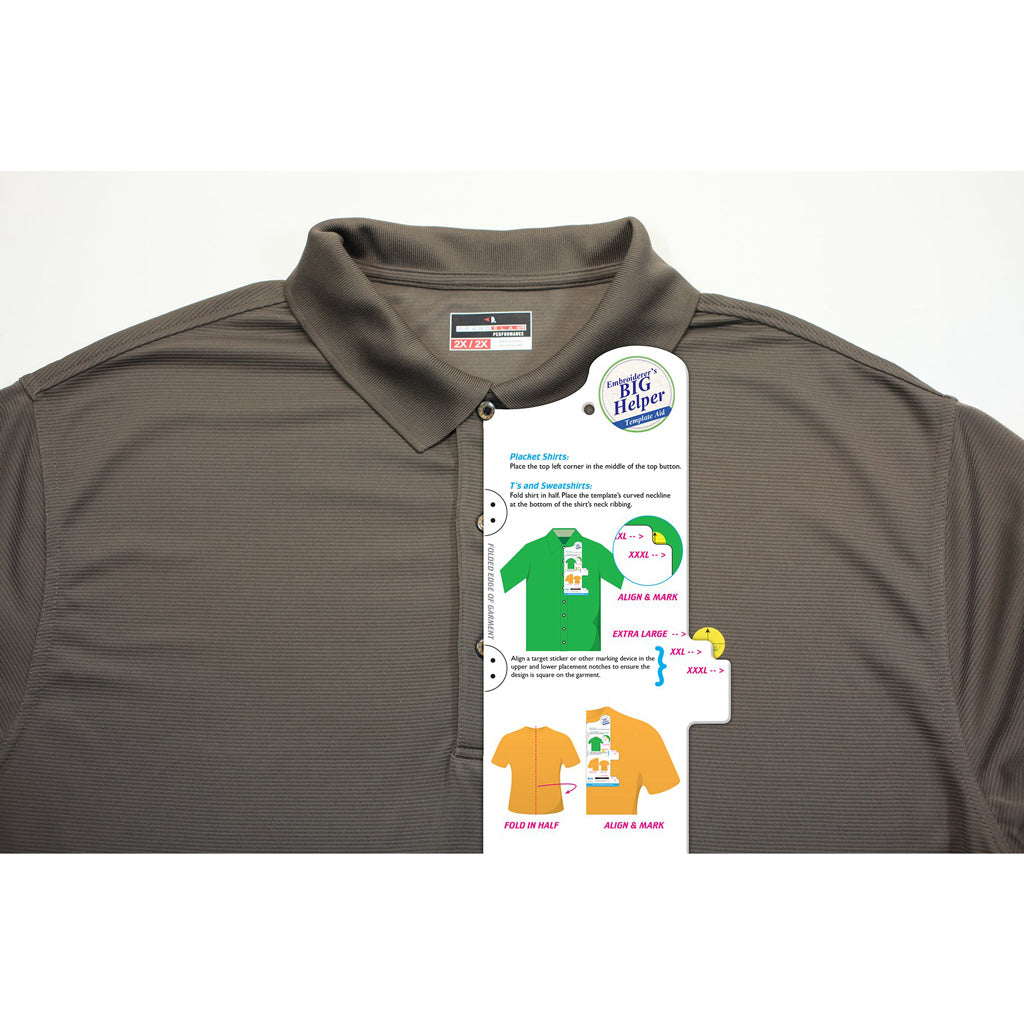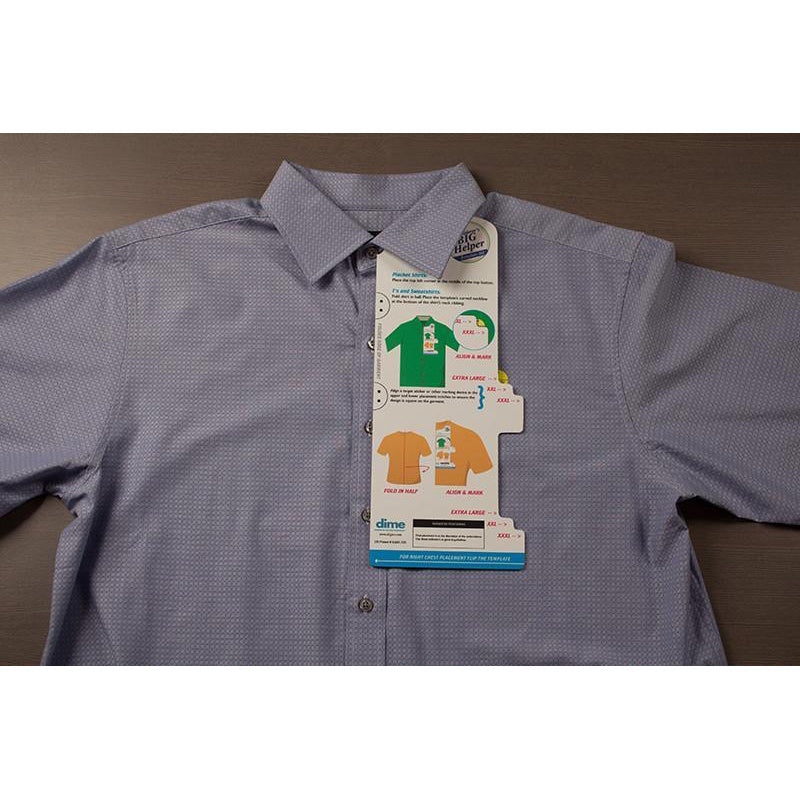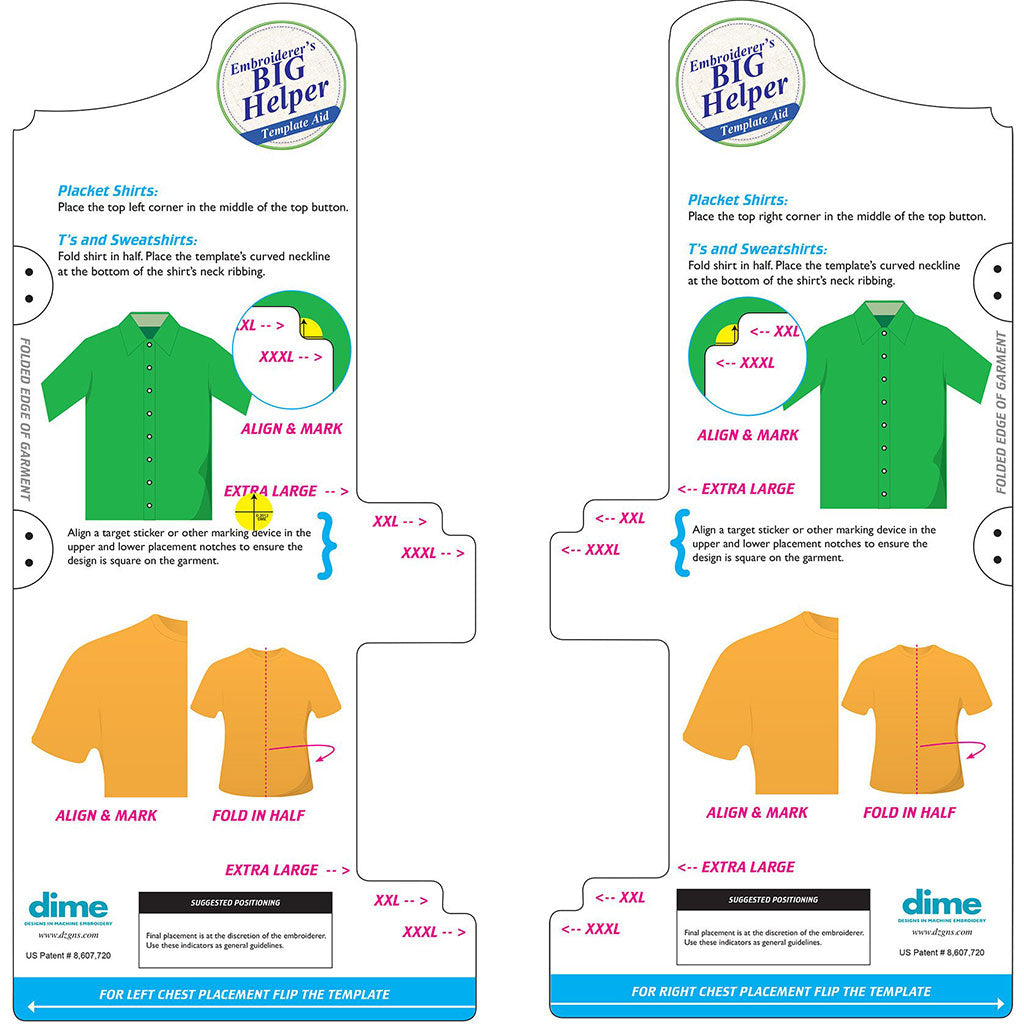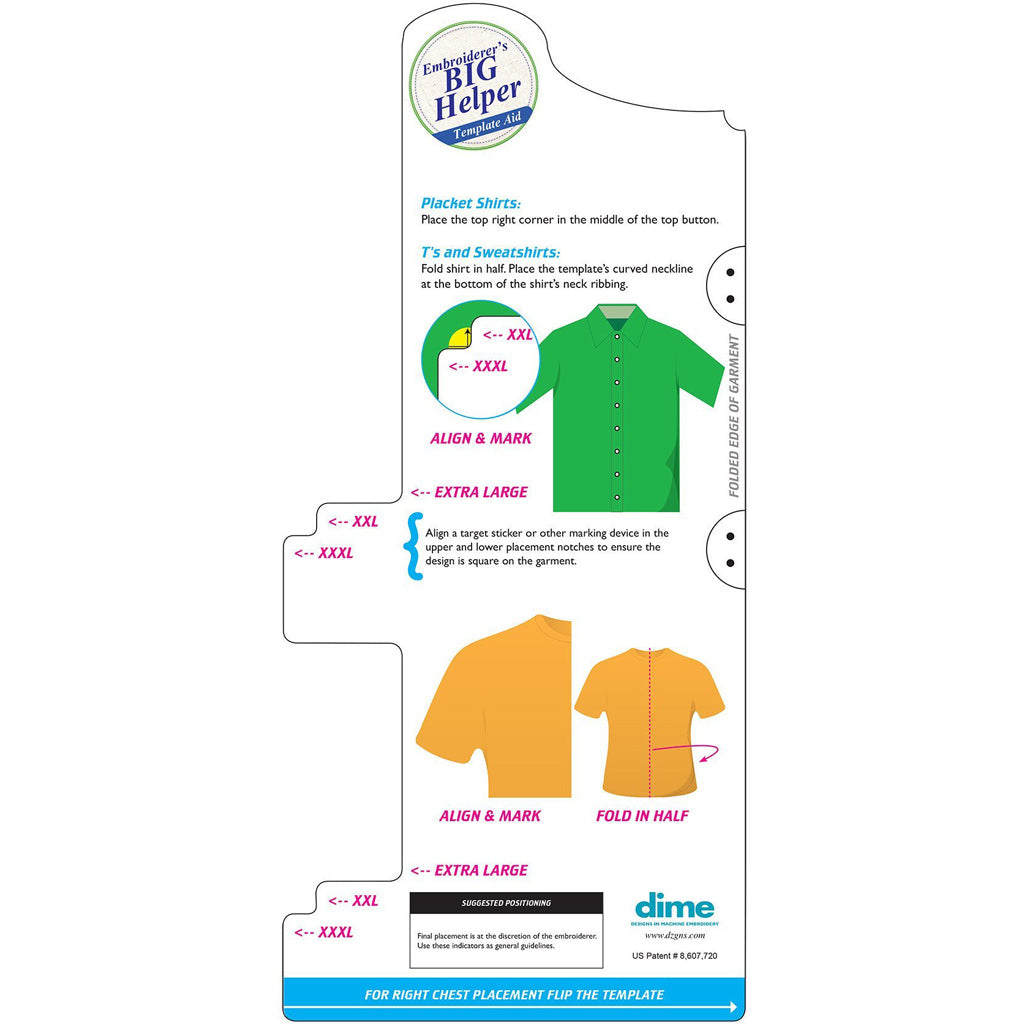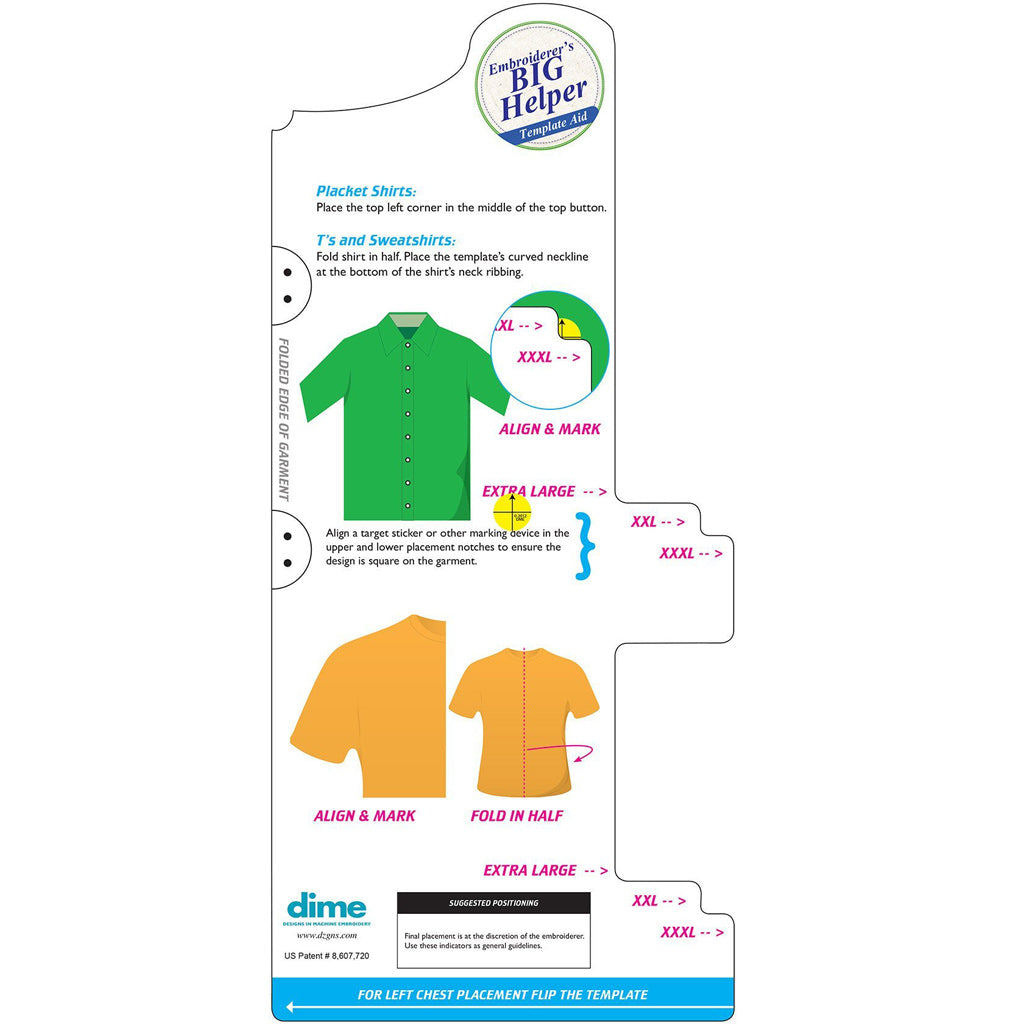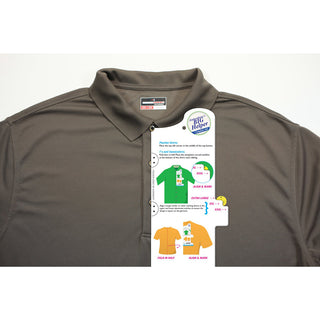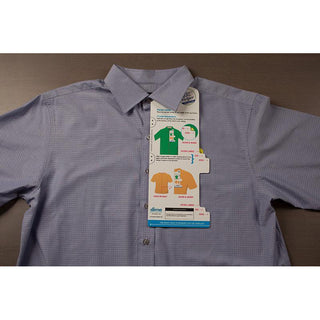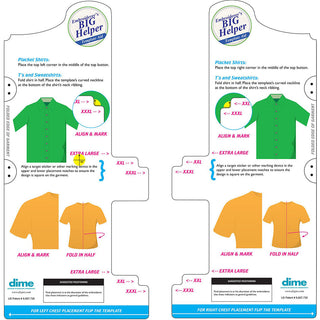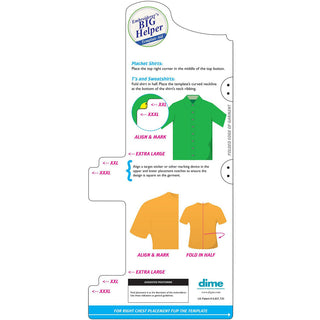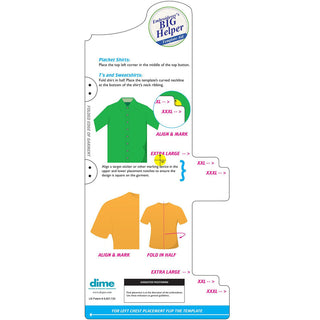 Embroiderer's BIG Helper
Embroiderer's BIG Helper for easy placement on XL-XXXL shirts

Take the guesswork out of positioning left and right chest embroidery on Extra Large to XXXL shirts. With easy placement instructions printed on the BIG Embroiderer's Helper, industry standards are right at your fingertips. Use your own discretion for final placement. Works great on T-shirts, Sweatshirts and placket shirts – Design placement on left and right chest embroidery is accurate every time!