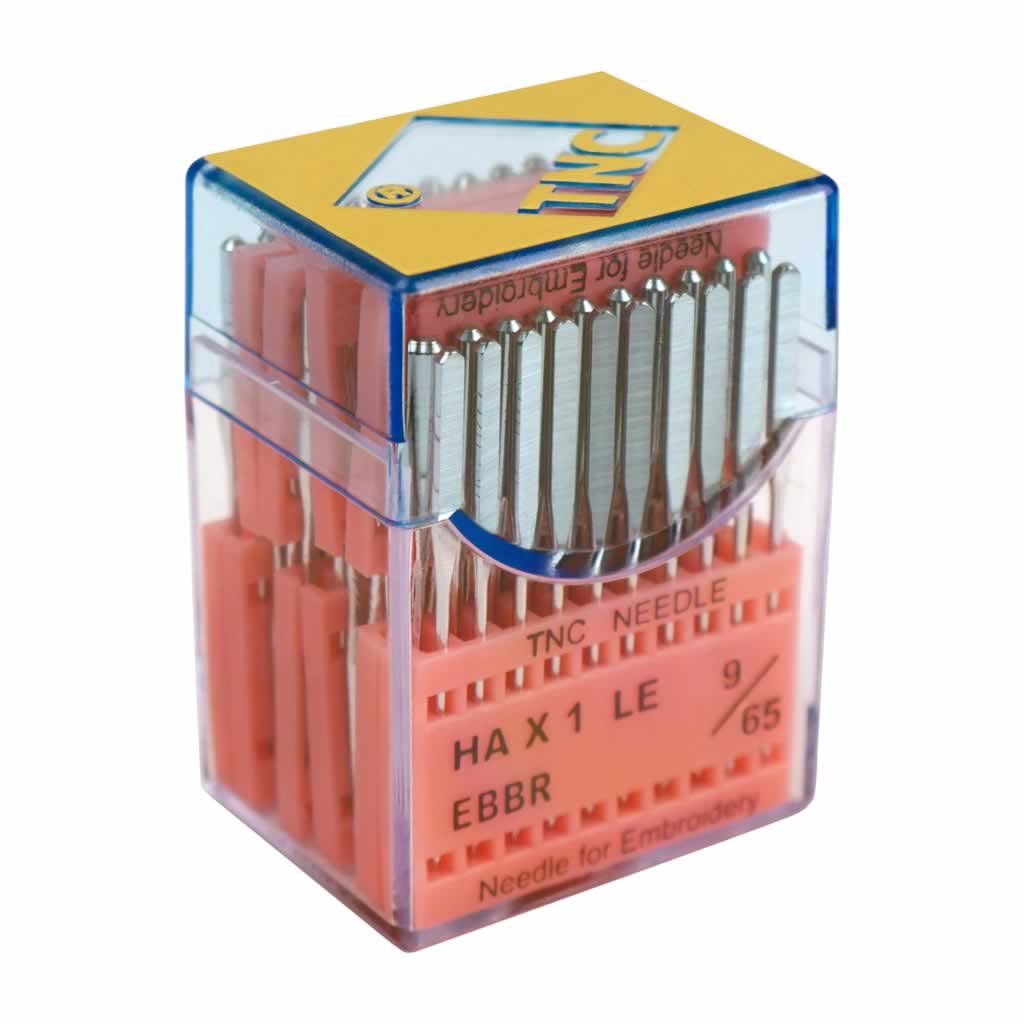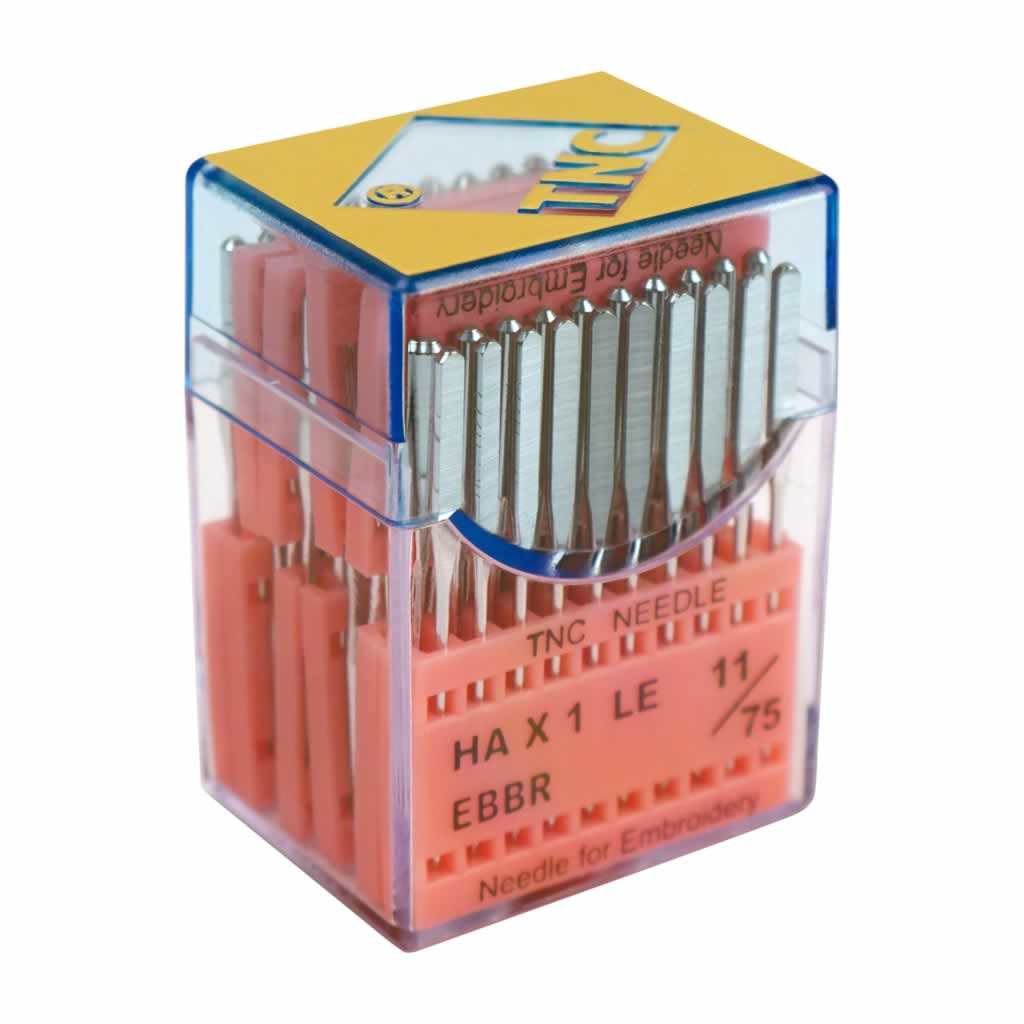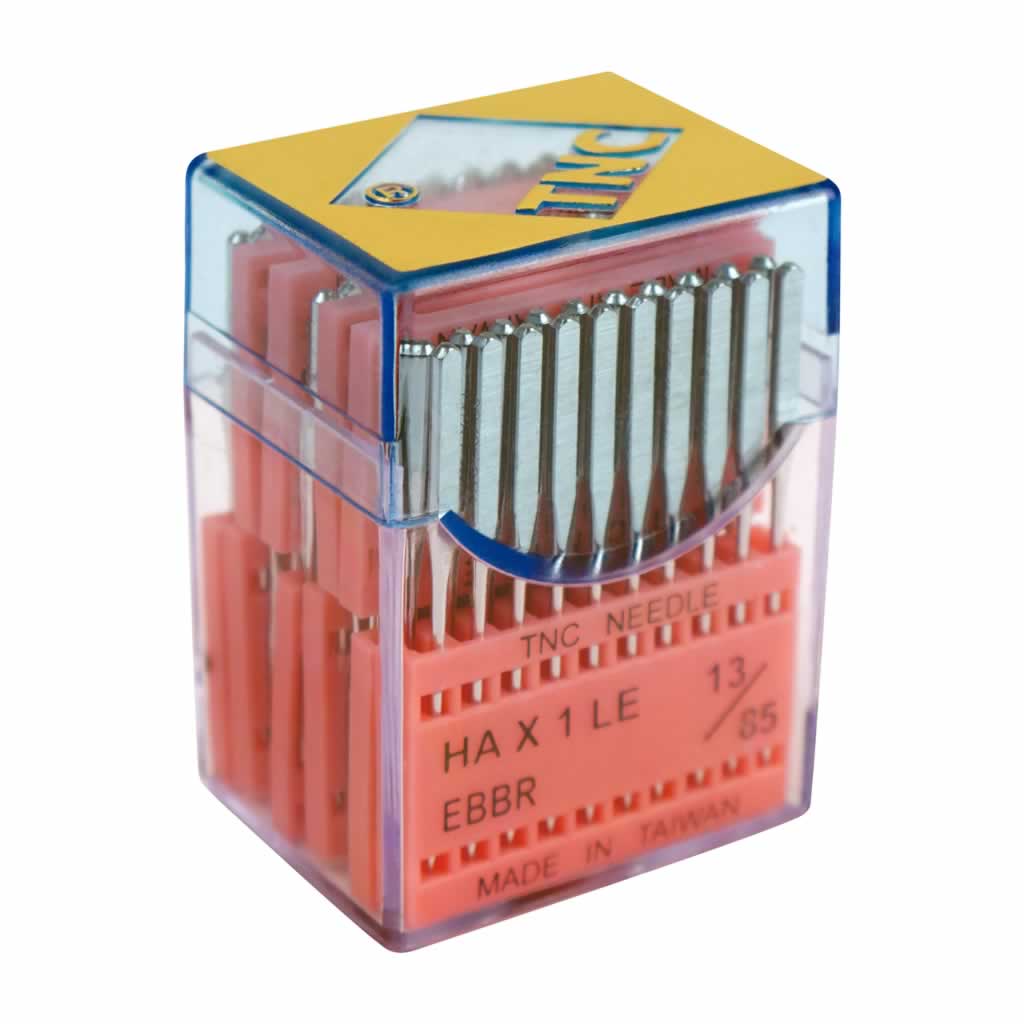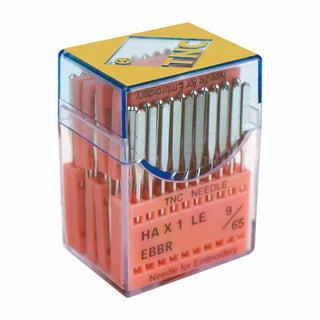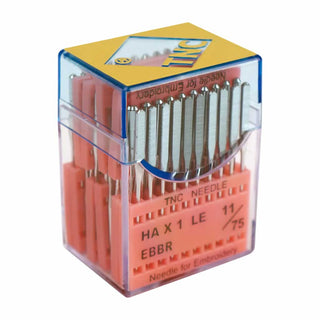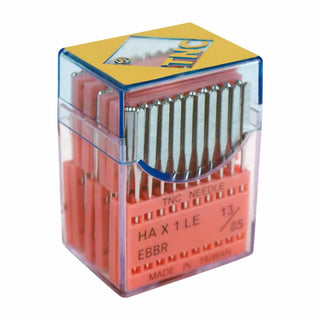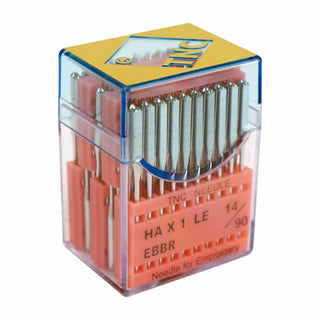 EBBR Flat Shank Sharp Point
Compatible with multi-needle and single needle embroidery machines. Needles are packaged 100/Box.

65/9 Sharp – The slender blade and point of this needle helps reduce puckering on tightly woven materials including organza, batiste and similar materials made from lightweight yarn. Also the proper needle for use with fine lightweight threads like size 60 with woven materials.

75/11 Sharp – Not for knits- rather for lightweight woven fabrics including quilting cottons and densely woven synthetic fabrics such as nylon and polyester. The point is more slender than a ballpoint, giving a clean penetration that helps to reduce puckering on quilting cotton, windbreakers, pillows, and hankies. Make the smallest footprint possible on waterproof materials and fragile materials other than knits.

85/13 Sharp – This needle is designed to give a clean penetration for canvas, jackets, caps, webbing and other heavyweight woven materials. The heavier blade resists bending, known as deflection.

90/14 Sharp – Use this needle when embroidering on a heavyweight woven materials like webbing, finished caps and embroidery over seams or other thick areas.