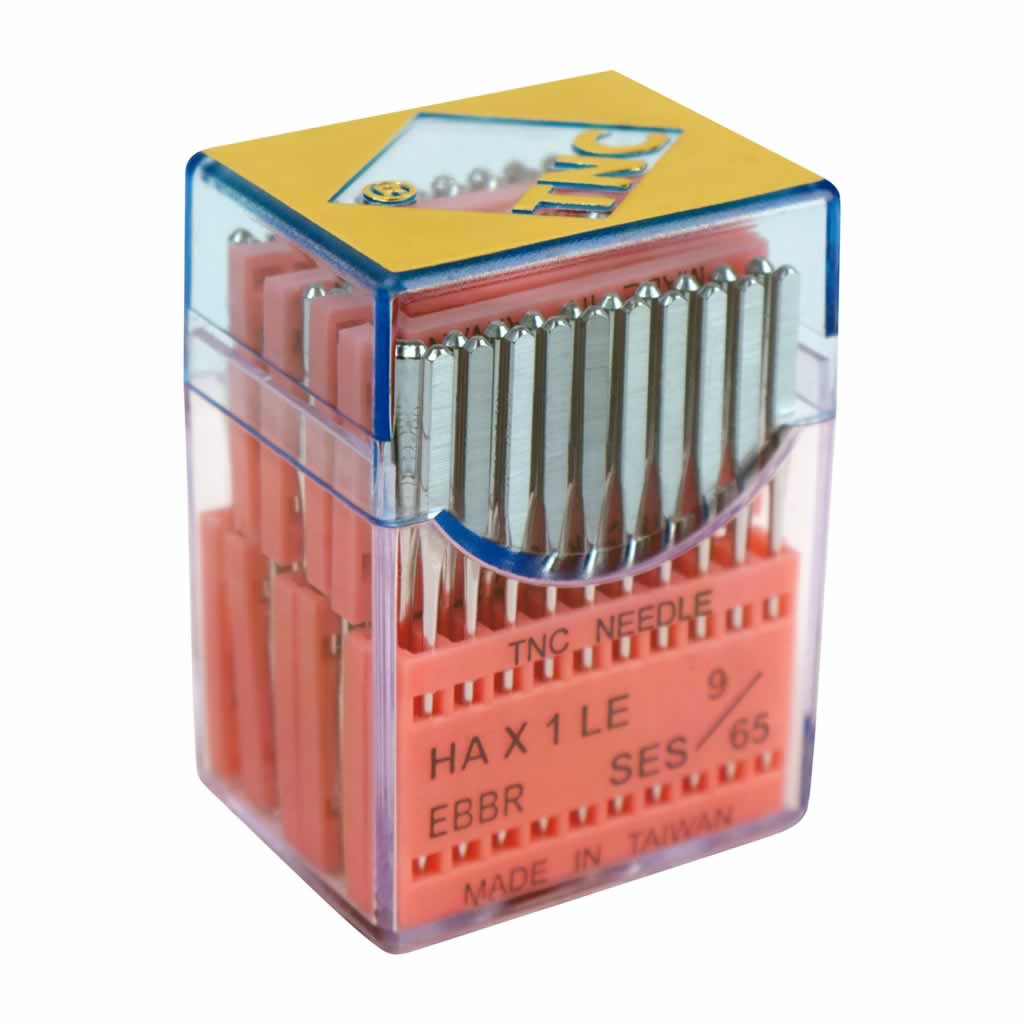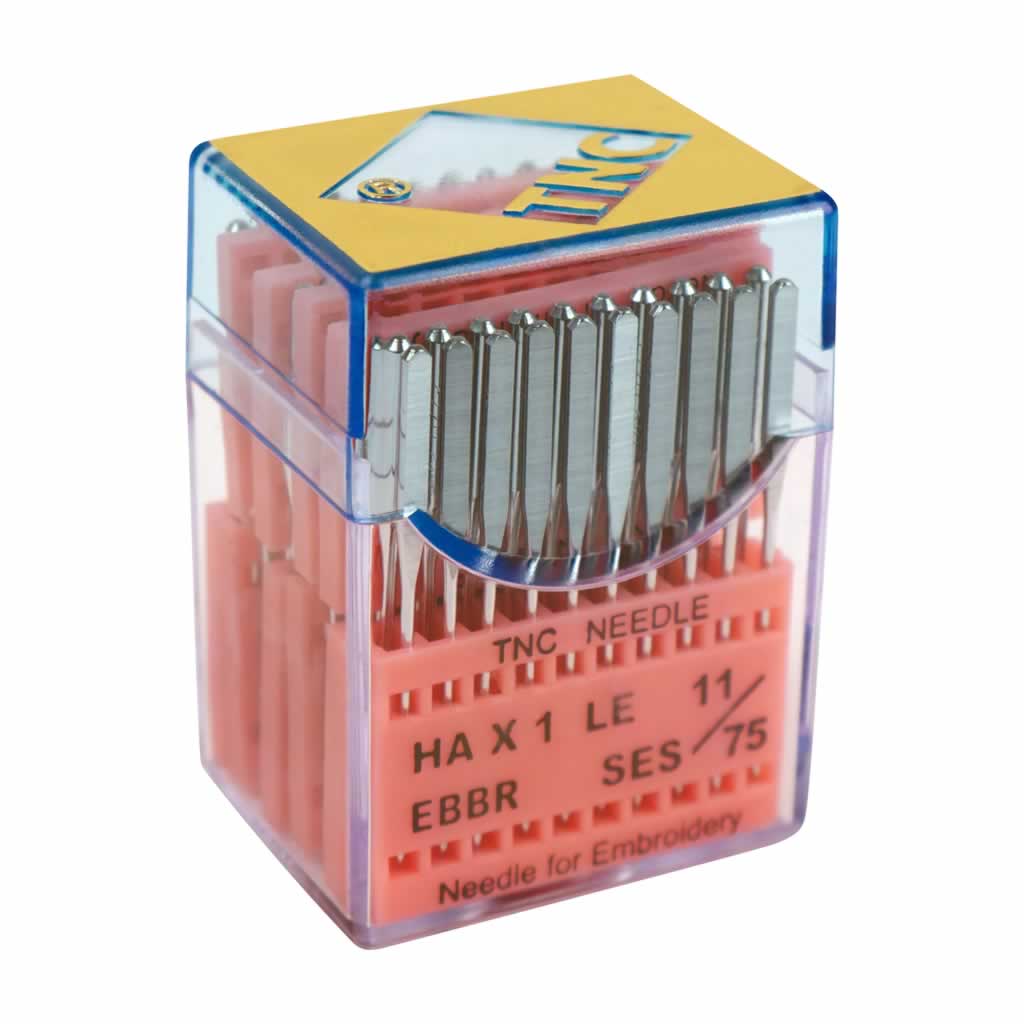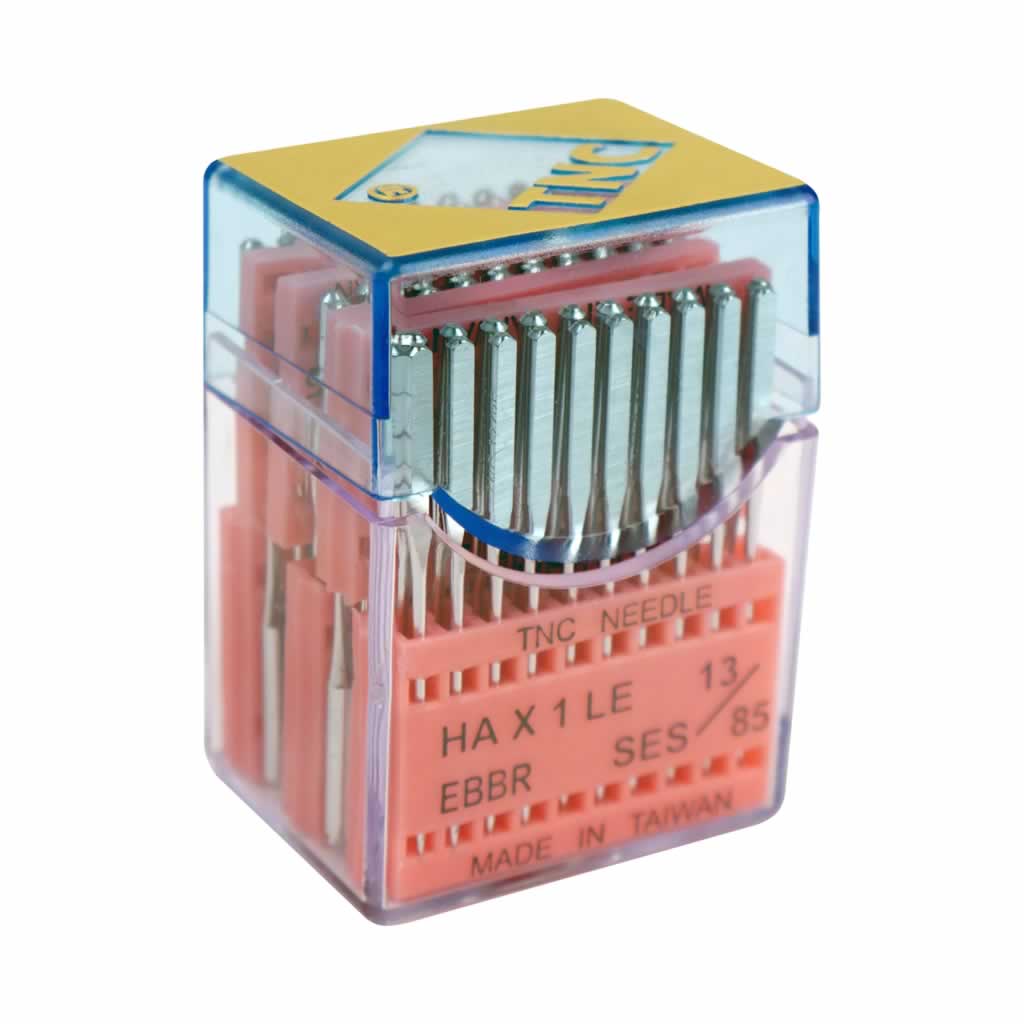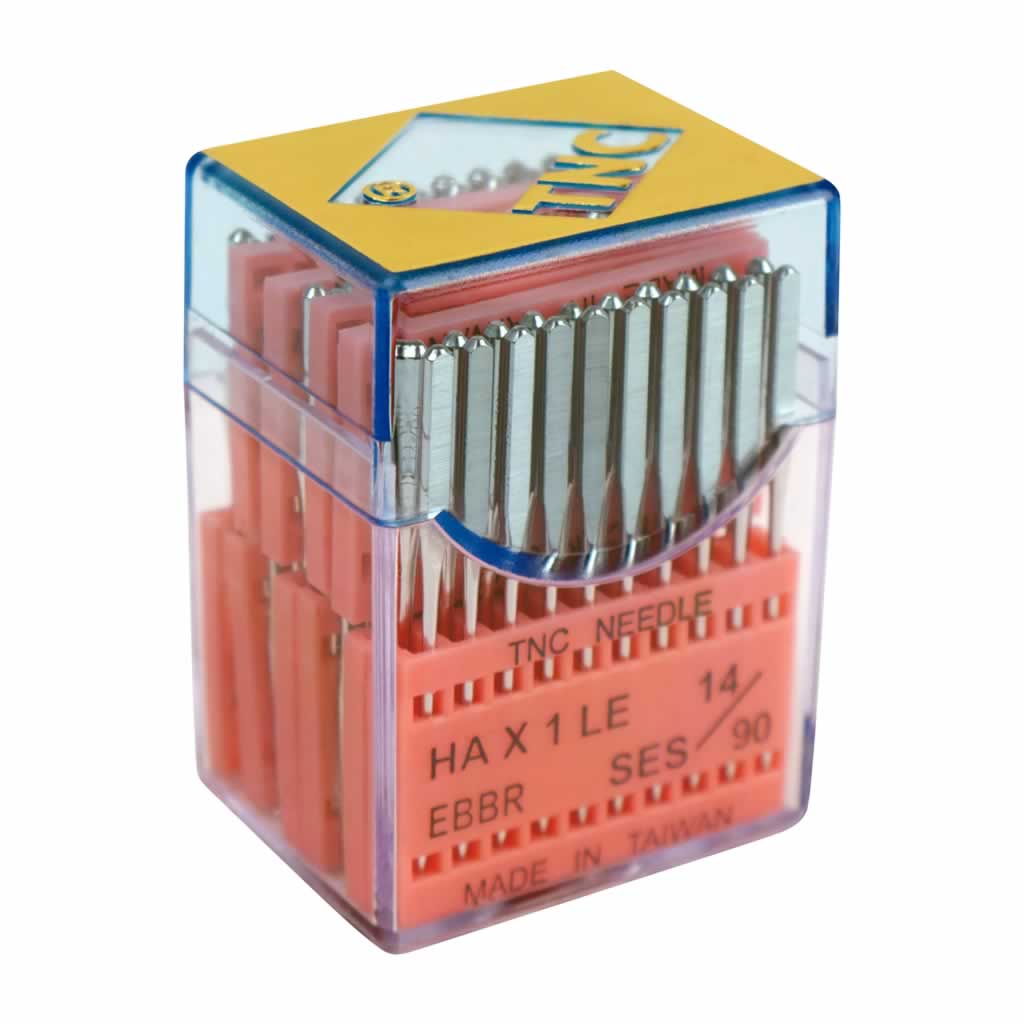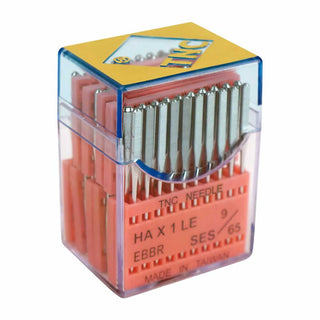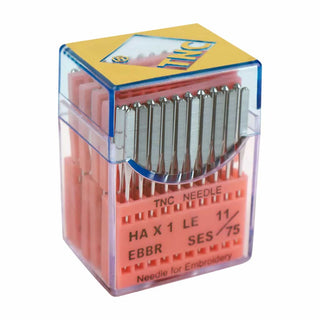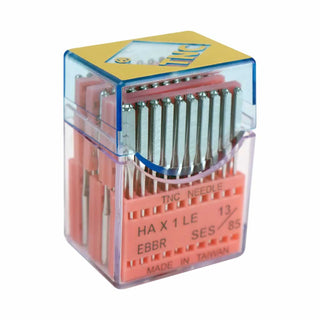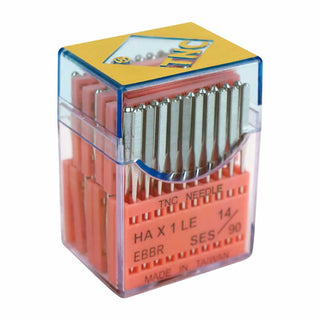 EBBR Flat Shank SES Light Ball Point
Compatible with multi-needle and single needle embroidery machines. Needles are packaged 100 / Box.

65/9 Light Ballpoint – This small footprint needle glides easily between the fine yarns in lightweight knits such as moisture-wicking materials and other knits made with lightweight yarn. Also the proper needle for use with fine lightweight threads like size 60 with knit materials.

75/11 Light Ballpoint – Perfect for general purpose embroidery on all knit fabrics and some woven materials, including onesies, plush materials, golf shirts, t-shirt and sweatshirts. Also suitable for woven fabrics like terry, oxford and apparel weight fabrics that are not densely woven. Light ball points should be used for fabrics with floating yarns such as satin and charmeuse.

85/13 Light Ballpoint – This heavier blade size is ideal for heavier knits and heavier yarns. Examples for use of this needle include towels, yarn-type threads on most fabrics and leather or leather-like materials.

90/14 Light Ballpoint – Use this needle with heavy knitted materials like Afghans and other bulky knits. Also suitable for heavy, loosely woven fabrics such as woolens.